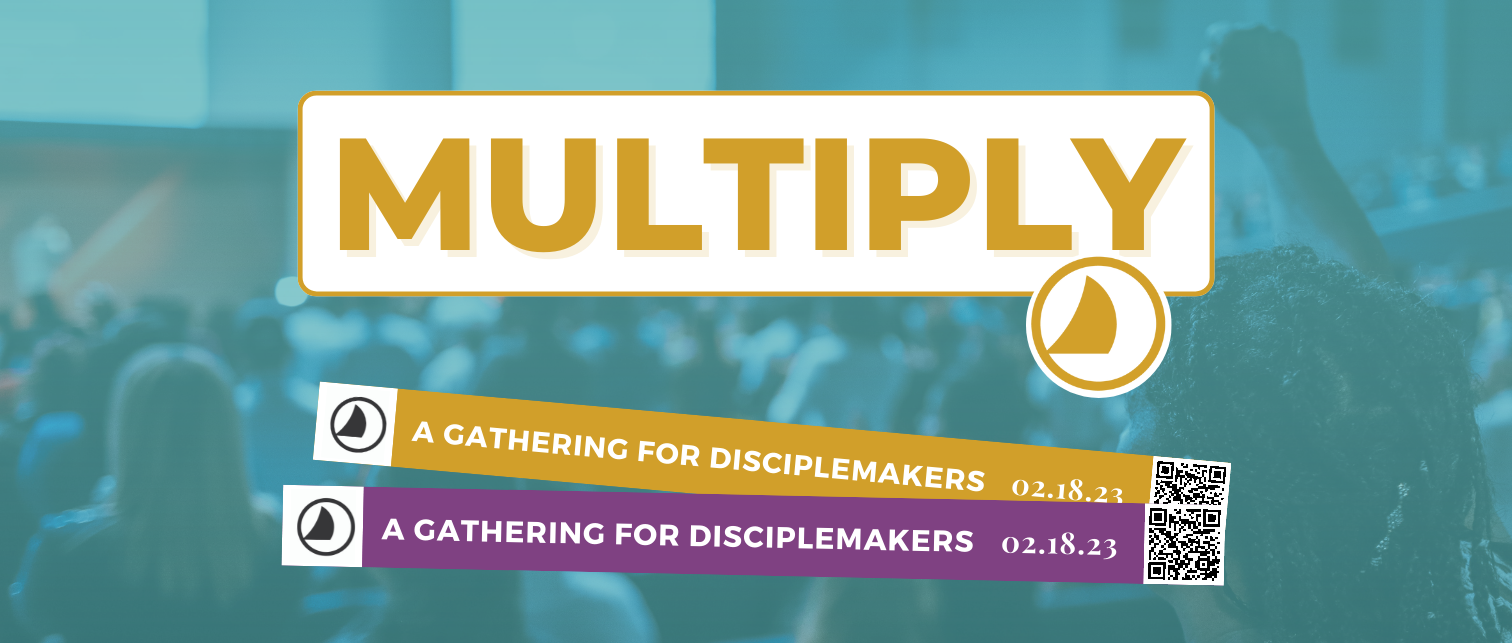 Saturday, February 18, 2023 | 9:00 am – 3:00 pm | Edina, MN
The Minneapolis-St Paul Navigators are gathering again for Multiply 2023! This one-day gathering is designed to encourage any person who is intentionally investing in others for the sake of the Kingdom of God. Through relevant and inspiring main sessions for adults, students (AND kids!), practical break-out sessions, and connecting with like-minded believers, we will ask together: how is God at work, and how can I join Him in that work? Also back by popular demand: Discipleship Day Camp for kids!
Lunch is included in the registration fee.
2023 REGISTRATION IS CLOSED
EVENT SCHEDULE
KEYNOTE SPEAKER
BREAKOUT SESSIONS
KIDS TRACK
EVENT SCHEDULE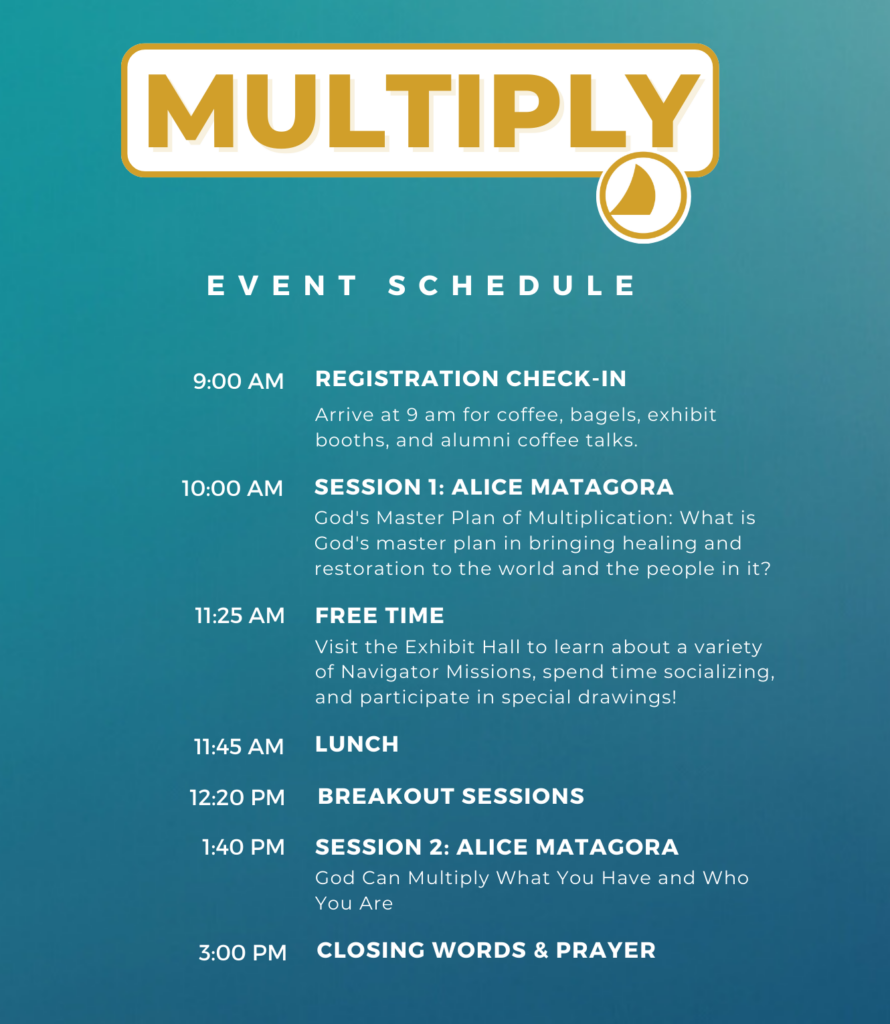 KEYNOTE SPEAKER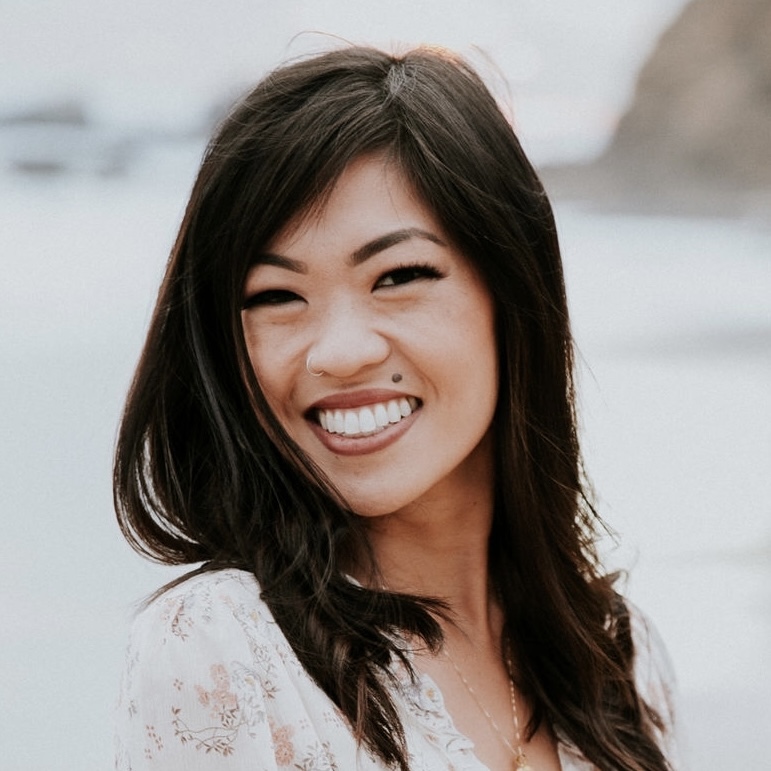 Alice Matagora has worked with The Navigators in disciplemaking ministry for nearly 20 years, with experience in college ministry and cultural competency training. She is currently leading a Leader Development Initiative in The Navigators that develops leaders all over the world. She is also a licensed marriage and family therapist. In her book How to Save the World: Disciplemaking Made Simple, featuring original Barna research, Alice combines all of her professional experience as well as her passion for disciplemaking, to equip and empower everyday people to make disciples of Jesus wherever they live, work, and play.
Alice lives in Southern California with her husband RJ, her children Regi and Clementine, and her Daisy dog. In her free time, she enjoys sleeping, eating delicious food, trying new delicious food, being in nature, throwing sticks and rocks in the creek with her son, silly dancing in the kitchen with her little family, working out, and nerdery (Lord of the Rings is her main jam, the Marvel Cinematic Universe, etc.).
BREAKOUT SESSIONS
During registration, you will have the opportunity to choose from one of our dynamic breakout sessions. Each breakout session will be led by practitioners who are actively living out the call of making disciples. You can view descriptions of each breakout session below. You can read more about each of our breakout leaders by clicking here.
Breakout Session Descriptions
Letting the Word Speak: Scripture memory and meditation through the seasons of life
Led by Melody Lynch
Regardless of your season in life or the transitions you are facing, God is still speaking and longs to speak to you through His Word in a way that can refresh your soul and accomplish His purposes. Join us for an interactive look into God's Word as He speaks into our hearts as "light into our soul."
Grandparent Gathering: Connecting with your Grandchildren
Led by Bruce Knutson
Join other grandparents for a time to share ideas, and learn from one another about praying for and connecting with grandchildren for the sake of the Kingdom.
Sharing Jesus: Advancing His Kingdom Everywhere with Anyone
Led by Randy Johnson
This will be a practical workshop where we will learn together, sharpen skills in sharing Jesus with people from various backgrounds, and grow in faith. Three specific skills will be touched on: sharing one's faith story in a friendly way, learning the art of story-ing by telling Bible stories, and sharing the gospel simply.
Church: Growing an Intentional Disciplemaking Culture in Your Church
Led by Anthony Bass & Brad Little
Most Christians attend a local church, but are they disciples of Jesus? Two pastors from the area invite you to explore this topic with them in two parts—connecting Sunday mornings to the rest of the week and helping believers become aware of how God is at work in their lives through studying God's Word. Join us!
Sexual Health and Wholeness: Starting with Yourself, Helping Others along the Way
Led by Beckie Weigel and Caitlin Ogawa
Approaching topics like sexual desire and behavior can be incredibly stressful, but the Spirit can help us as we address this important area. We will learn how to have very practical conversations about sexual topics like porn usage and fantasy in our discipleship. We will also discuss when we are in over our heads and should refer the person we are discipling to someone else.
Coaching as a tool in Discipleship: A COACH APPROACH TO DISCIPLESHIP
Led by Jeanette Frahm
In a world where competing messages are hitting people 24/7, how do we help equip someone to hear the voice of God in their lives? Coaching is a powerful tool that draws out what the Holy Spirit is doing in someone's life through active listening and strategic questions. This practical and interactive breakout session will look at how coaching differs from other tools in discipleship, provide ample time to practice together, and help you walk away with immediate steps to take in your disciplemaking relationships.
Whole Life Discipleship: God's Redemptive Purposes
Led by Anna Snider
For those who hold heartache from the world's brokenness, seeing the gospel as good news for every part of our lives and experiencing our holistic God brings long-awaited good news. Join us for an interactive survey of God's holistic redemption and restoration in Scripture, starting in Genesis 1. The foundation of God's redemptive purposes is vital to us seeking both healing in brokenness and flourishing for all members of the Body of Christ- let's grow in this together!
How to make Disciples in hard places and not give up
Led by Eric Chavoustie
Making disciples is challenging enough but doing it in a hard place where people are experiencing poverty, drug addiction, and complex trauma can make it even more challenging if we are not equipped. Learn and discuss practical ways for making disciples in hard places and what to prioritize so you don't burn out and quit. Making disciples is simple, but it is extremely costly. Let's challenge, encourage and support one another on the mission Jesus is calling all of his people to be active members in; making disciples.
Discipling Your Children: Raising Lifelong Followers of Jesus
Led by Dawniqua Bass
What does it take to train our children to become lifelong followers of Jesus? Come to the session and we'll discuss the significance of teaching, training, and discipling our children to know God, follow God, and trust God. We will examine the critical importance of training our children to stand in this present culture, provide resources to equip parents/caregivers, and tools to design a consistent, intentional strategy for discipling our children to faithfully follow Jesus Christ.
Workplace Panel: Letting Your Light Shine at Work
Led by Grace Joseph
How do you share and show Jesus in a secular workplace? Despite our desires to represent Jesus well at our jobs, it can be challenging to know how to navigate diverse religious spaces, the timing of spiritual conversations, power dynamics, and more depending on our roles, not to mention the deadlines and meetings that can reduce our motivation to connect deeply with our coworkers. This panel of everyday disciplemakers is ready to dive into these and other questions with you! Come join our discussion and see how the Spirit can help us as we seek to live out our faith.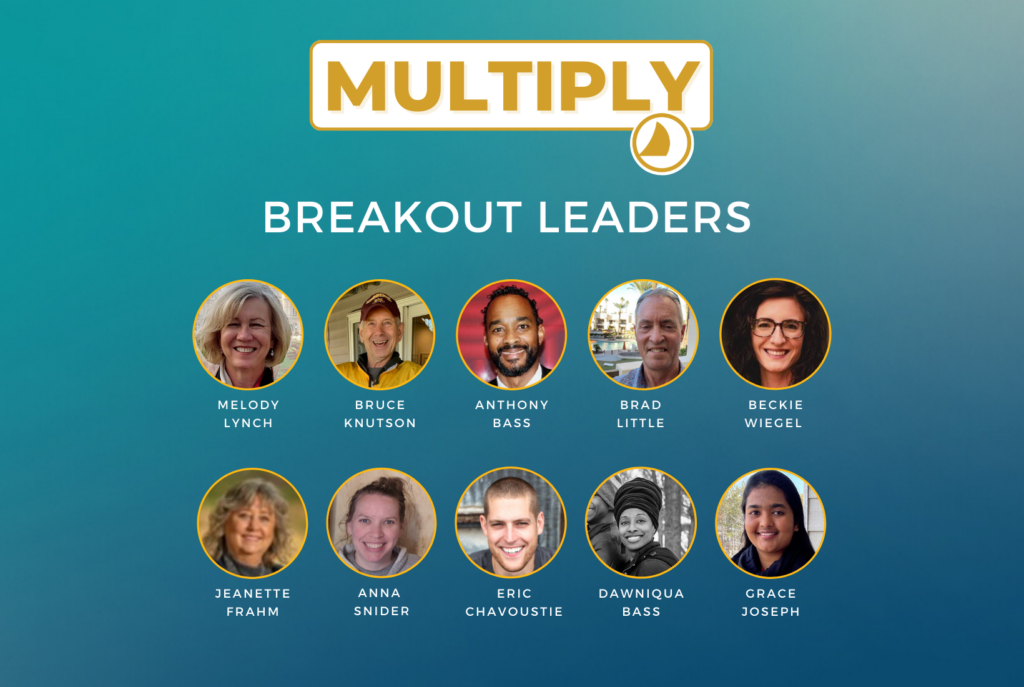 KIDS TRACK
Discipleship Day Camp for Kids
As parents who follow Jesus, our hope and prayer for our kids is that they would learn to do the same all their lives. Club 4th is an organization dedicated to creating kid-friendly spaces to let God and His Word speak into kids' hearts, in ways they can understand and relate to. Through games, worship, crafts and Scripture memory centered on the theme of God's Creation, our "Discipleship Day Camp" will remind kids of the majesty of God's creative power and how that same power is at work in them too!
You can register your children 0 – 14 years old during your online registration process. Nursery care is available for children ages 0 – 2 years, and children 3 – 14 years will participate in Discipleship Day Camp run by Corrie Ayers and her team at Club 4th. The cost is $25 per child and this includes lunch. A kid's lunch is included in the registration fee, but you have the option of paying an additional $4 for an adult lunch for your child.
Cost
$25 per child, including lunch.
Note: The cost is $25 per child and this includes lunch. A kid's lunch is included in the registration fee, but you have the option of paying an additional $4 for an adult lunch for your child. We recommend providing your child's lunch if they have a special dietary need. Financial assistance is available, please contact msp@navigators.org for more information.
Schedule
9 am – 12: 00 pm: Songs, games, crafts, Scripture memory and stories by age group
12:00 pm – 1:00 pm: Lunch (included in registration fee)
1:00 pm – 3:00 pm: House Cup Challenge: kids break into teams and undertake various challenges and compete for the prestigious "NavCup"
About Club 4th
Club 4th uses the unique environment of Family Conferences to provide solid biblical teaching, worship, games, activities and crafts for the kids in a safe, loving and child friendly place while giving their parents an opportunity to connect with others.
Event Details
2023 REGISTRATION IS CLOSED
Date: Saturday, February 18, 2023
Time: 9:00 am – 3:00 pm
Location: Christ Presbyterian Church: 6901 Normandale Rd, Edina, MN 55435
What's included in the price: Admission to Multiply and lunch
Registration Price:
Adult Early Bird Price: $39 (Beginning January 19 adult registration will be $45.)
$29 Student
$25 Kid (ages 0 – 14)
FAQ's
Anyone and everyone who wants to be and make disciples of Jesus Christ! Whether you are a stay at home parent, work professional, college student or retiree, the Navigators have something for you at Multiply! Check out the section above titled breakout sessions.
Register for MULTIPLY by clicking here.
Yes, and much more! You will need to register your child during your online registration process. Nursery care is available for children ages 0 – 2. The cost is $25 per child and this includes lunch. For children ages 3 – 14 we will have Discipleship Day Camp run by Corrie Ayers and her team at Club 4th. The cost is $25 per child and this includes lunch. A kid's lunch is included in the registration fee, but you have the option of paying an additional $4 for an adult lunch for your child.
Yes, lunch is included in the cost of your registration. Please indicate your lunch choice when you register for the event. We are unable to accommodate special dietary needs for lunch. To help with this we've listed detailed menu items to help you make your choice. You do have the option to bring your own lunch.
Are there hotel accommodations for this event?
No. As a one day conference, there will be no housing provided for the conference. However, there are many options for you in the Edina-Bloomington area should you be traveling in.
Will there be volunteer opportunities at this conference?
We're so glad you asked! At the conclusion of our event you will have the opportunity to express future volunteer interest in a conference exit survey. So hold that question.
Who do I contact if I have questions?
Please email msp@navigators.org with any questions you might have.
Can I financially assist someone to attend this event?
Yes! When you register online there will be an opportunity to help someone attend this or another MSP event.
Are there funds to help someone attend this event?
Yes! Contact msp@navigators.org for more information. Put "Multiply Financial Assistance" in the email subject line.